HIGH SCHOOL YOUTH MINISTRY AT GLORIA DEI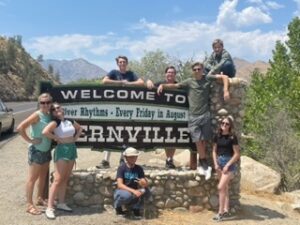 The high school youth ministry at Gloria Dei is a very active group that meets regularly for laughter, learning, and sharing God's love.
This group is led by Youth Director Paige Gulck. You can contact her at:
Some of the regular events include:
High School assists with Root Beer Floats on Father's Day between morning services.
Jr. High Catalina Day Trip (July 8)
Sr. High White Water Rafting Trip (July 29 – Aug. 1)
Whatever your kids are doing, that's what we are doing. Ministry in Motion is back up for this school season. Please email youth@mygloriadei.org if your child has an event that needs a cheering section