HIGH SCHOOL YOUTH MINISTRY AT GLORIA DEI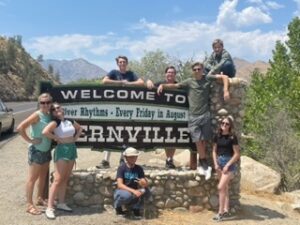 The high school youth ministry at Gloria Dei is a very active group that meets regularly for laughter, learning, and sharing God's love.
This group is led by Youth Director Paige Gulck. You can contact her at:
Some of the regular events include:
FRIDAY, JANUARY 13: Bowling with Sr. Highers
6:00 p.m. – 9:00 p.m.
Saddleback Lanes in Mission Viejo
SUNDAY, JANUARY 29: Joint Youth Event with Our Savior & Community Lutheran
6:00 – 9:00 p.m.
Community Lutheran in RSM
FRIDAY, FEBRUARY 3: Valentine's Making for Shut-ins
6:00 – 9:00 p.m.
Knudson Hall
FRIDAY MARCH 17: FAM Kits with Sr. Highers
6:00 – 8:00 p.m.
Knudson Hall
MINISTRY IN MOTION:
Whatever your kids are doing, that's what we are doing. Ministry in Motion is back up for this school season. Please email youth@mygloriadei.org if your child has an event that needs a cheering section.