GRIEF SUPPORT OPPORTUNITIES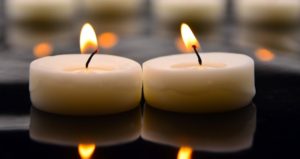 GriefShare (Grief Support Classes) starts as needed.
Material Cost: $20. This is a video discussion class.
Call the church office to sign-up or for more details: 949-493-3414.
If you would like to know all the details about how the program works, the content of each video, and other particulars, please click here and you will be directed to GriefShare's national site.
Good Grief – (Grief Group led by Pastor David) is also offered at various times throughout the year. This is a small group that meets to support one another, pray, and discuss the classic book, "Good Grief". Call the office for more information.
Other Grief Support Groups are started at various times and are led by a psychologist at the church.