Sunday School
(preschool – 5th grade)
Sunday school is offered during both morning services (September – May). Children leave after the Children's Message and return at Holy Communion. We have all-age Sunday school class beginning at age 4-through 5th grade.
Due to the Covid-19 pandemic

, in person Sunday school has been postponed for the time being. We will be mailing monthly family activities to each Sunday school child and posting content online. If you have any questions contact Barb Collins.
Mrs. Barb Collins is Gloria Dei's Children and Family Director. Not only is Barb and her family active members at Gloria Dei, she is also a certified teacher and works supervising teachers for Cal State Fullerton. If you have questions for Barb, please call the church office (949)493-3414 or email her at sundayschool@mygloriadei.org.
Online Sunday School Activities
Advent- Sunday, November 29, 2020
Our Advent theme this year is "A Wonderful Life in Christ" You will receive Advent related activities in the mail!
Children's Christmas Pageant-Sunday December 13, 2020 (8:30 a.m. and 10:00 a.m.). We are in the planning stages for our pageant and will provide more details as we finalize them! Know that it will be a video production following COVID 19 safety protocols.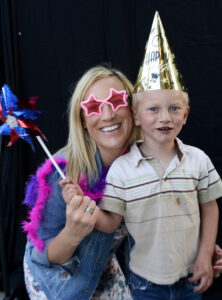 Questions? Contact
Barb Collins, Children and Family Director at sundayschool@mygloriadei.org