Sunday School
(preschool – 5th grade)
Sunday school education is for all ages at Gloria Dei. Sunday school is offered during both morning services (September – May). Children leave after the Children's Message and return at Holy Communion. We have all-age Sunday school class beginning at age 4-through 5th grade.
Mrs. Barb Collins is Gloria Dei's Children and Family Director. Not only is Barb and her family active members at Gloria Dei, she is also a certified teacher and works supervising teachers for Cal State Fullerton. If you have questions for Barb, please call the church office (949)493-3414 or email her at sundayschool@mygloriadei.org.
The mission of Gloria Dei is to reflect God's hope, which we express through:
Celebration,
Connection,
Compassion.
Celebrating the unconditional love of Christ through learning opportunities is a major emphasis at Gloria Dei. We hope that everyone and all ages are involved in some sort of active learning situation, whether that's Sunday School, Small Groups, or a Bible Study. Whether you're three or ninety-three, please join us for Sunday School.
Bible Presentation for all 3rd Graders on Reformation Sunday, October 25. Please call the church office, if you would like your child to receive a Bible.
Trick or Trunk – Sunday, October 25, 2020 (games, In and Out Truck, and more)
Winter Carnival – February 2020
Children's Choir sings through out the school year.
Classes in preparation for the Sacrament of Holy Communion are held on Wednesday evenings during the Season of Lent. Speak with one of the pastors for more information.
Vacation Bible School will take place June 15-19 2020. Join in the fun and click the registration button: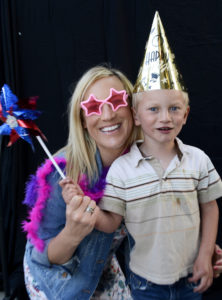 Questions? Contact
Barb Collins, Children and Family Director at sundayschool@mygloriadei.org