SUNDAY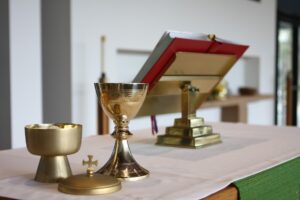 WORSHIP
(inside/outside, and online)
A nursery is available at morning services. We also love children in worship! Sunday school

(age 4 years old – 5th grade)

takes place at both the 8:30am/10am service.
DEI-LY UPDATES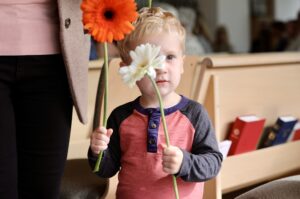 Sign-up for "Dei-ly" updates via email.
It's the way we stay in touch.
CLICK HERE – if you would like to receive church related updates straight to your email box.
It's a simple process and only church related "Dei-ly" updates will be sent to your email.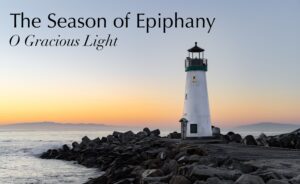 THE SEASON OF EPIPHANY
The Season of Epiphany is all about light, revelation, and God's love for the entire world.
Also, we will look at how and why we worship the way we do – the liturgy – and the scripture it flows from.
The theme for Sunday mornings, Bible studies, and more will be "O GRACIOUS LIGHT."
We're worshiping inside, outside (courtyard), and virtually via our youtube channel.
No mask is required inside, but all are welcome to wear one. Extras face masks are always at the Welcome Table. This guidance changes regularly, so please check back.
Watch worship live by CLICKING HERE – you'll go to Gloria Dei's youtube channel. You can also watch it as a recording at any time
.

Every Sunday and Wednesday in the Season of Lent will focus on The Beatitudes in Matthew 5 (Jesus' Sermon on the Mount).
Lent begins with Ash Wednesday, February 22 and is the preparation for Holy Week and Easter. On Ash Wednesday there will be two services with the Imposition of Ashes – noon and 7pm.

GLORIA DEI ART MINISTRY
2nd Fridays/6:30pm in Bankson Hall
For all artists and creatives at any experience level (including art enthusiasts!). Come connect!
At monthly gatherings – a variety of things will take place from artist talks to working on upcoming art projects together.
Questions, contact Arts and Outreach Minister Michelle Lum (michellelum@mygloriadei.org).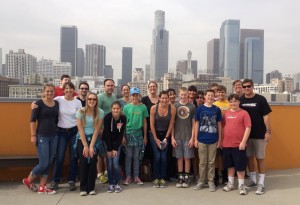 VOLUNTEER AT GLORIA DEI
We give thanks to God in many ways. One of those ways is through volunteering.
If you are interested in volunteering at Gloria Dei, please CLICK HERE and you will be taken to our "Time and Talent" form.
It is through the "Time and Talent" form that Gloria Dei organizes for mission and ministry.
There are many different type of volunteer opportunities. Find your place and join in.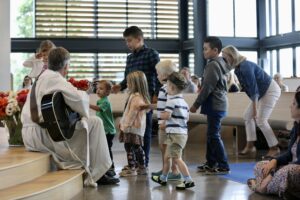 YOUTH/CHILDREN
Ministries with and for youth and children are gearing up at Gloria Dei:
Sunday school

God Squad (Third-5th Graders)

Vacation Bible School

Preschool Program

Confirmation

High School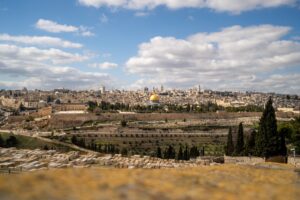 ISRAEL TRIP 2023
Pastor David will lead a trip to the Holy Land, mid-October. Please contact him if you would like to be put on an interest list (pastordavid@mygloriadei.org)
He plans to use the same guide he used the last time he went. An itinerary is available –

click here

. A few of the many highlights include:
Nazareth.

Bethlehem.

Jericho

Old City – Jerusalem (Via Dolorosa,

Golgotha)

Sea of Galilea

Jordan River
33501 Stonehill Drive Dana Point, CA 92629. (949)493-3414.
Email: gloriadei@mygloriadei.org