SUNDAY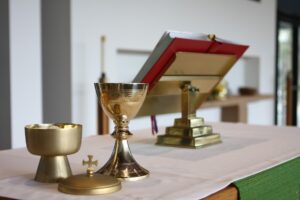 WORSHIP
(inside/outside, and online)
A nursery is available at morning services. We also love children in worship! Children's Sunday school (age 4 years old – 5th grade) takes place during the 10am service.
DEI-LY UPDATES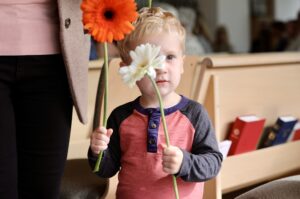 Sign-up for "Dei-ly" updates via email.
It's the way we stay in touch.
CLICK HERE – if you would like to receive church related updates straight to your email box.
It's a simple process and only church related "Dei-ly" updates will be sent to your email.

SUMMER AT GLORIA DEI
There are many special events, speakers, studies, friendship events, and service opportunities planned for the summer, the Season of Pentecost.
The theme will be "7 Essentials" – A look at seven very important Bible verses that are worth knowing personally, even memorizing. On Sunday mornings beginning in July, this will be the focus. There will also be a summer Bible study. Everyone's invited!
For all the details regarding the Season of Pentecost (summer), please CLICK HERE.
We're worshiping inside, outside (courtyard), and virtually via our youtube channel.
Currently, for the fully vaccinated, no mask is required inside. But all are welcome to wear one. Extras face masks are always at the Welcome Table. This guidance changes regularly, so please check back.
Watch worship live by CLICKING HERE – you'll go to Gloria Dei's youtube channel. You can also watch it as a recording at any time
.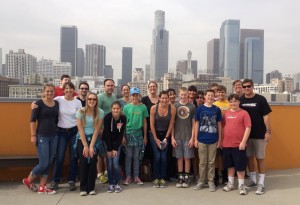 VOLUNTEER AT GLORIA DEI
We give thanks to God in many ways. One of those ways is through volunteering.
If you are interested in volunteering at Gloria Dei, please CLICK HERE and you will be taken to our "Time and Talent" form.
It is through the "Time and Talent" form that Gloria Dei organizes for mission and ministry.
There are many different type of volunteer opportunities. Find your place and join in.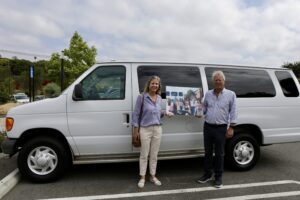 LOS ANGELITOS ORPHANAGE
Gloria Dei supports Los Angelitos Orphanage in Tijuana financially every month.
Recently, thanks to the generosity of the congregation, a 15 passenger van was purchased for them (see picture).
We also send members to visit, work, serve, play with the kids there.
Check the bulletin and newsletter for details related to this ministry and the next trip to Mexico.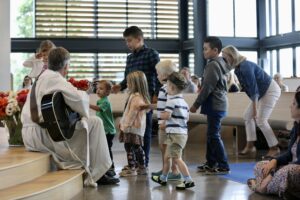 YOUTH/CHILDREN
Ministries with and for youth and children are gearing up at Gloria Dei:
Sunday school

God Squad (Third-5th Graders)

Vacation Bible School

Preschool Program

Confirmation

High School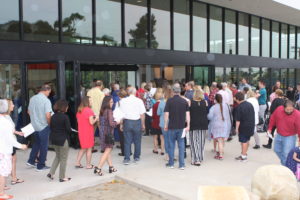 LEARNING OPPORTUNITIES
Gloria Dei offers learning opportunities for all ages – Bible studies, small groups, women's groups, men's groups, Sunday school, etc. There is something for everyone.
There are also many classes and studies at various times to fit people's work and life situation.
For more information about many learning opportunities at Gloria Dei, CLICK HERE.
33501 Stonehill Drive Dana Point, CA 92629. (949)493-3414.
Email: gloriadei@mygloriadei.org