God's work never stops! Worship, ministries, and community groups are meeting
inside, outside, and virtually. For details, contact the office or click here.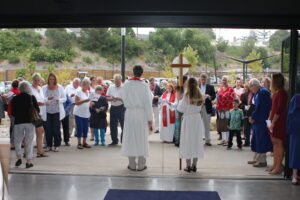 We are worshiping virtually via our youtube channel and in person (inside/outside in the courtyard).
Currently, please wear a mask if sitting inside, regardless of vaccination status. Extras face masks are always at the Welcome Table.
Watch worship live by CLICKING HERE – you will go to Gloria Dei's youtube channel. You can also watch it as a recording at any time,
from any device. If you want to see the Sunday Bulletin, go to the "News" tab.
SUNDAY WORSHIP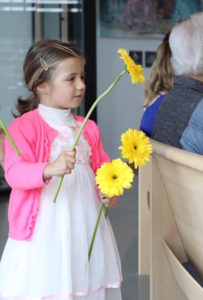 8:30am, 10:00am, & 5:00pm
(inside/outside, and online)
A nursery is available at morning services! All staff have received their Covid-19 vaccinations. Currently, the nursery is meeting outside at the playground. Look for the signs. But we also love children in worship! We also offer Sunday school during services.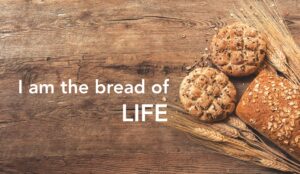 There are so many happenings during August at Gloria Dei.

CLICK HERE

for all the details.
The Gospel scripture readings on Sundays will be from John, chapter 6 – "The Bread of Life." In other words, sustenance, nourishment, and strength for the journey of life will be the focus.
Join us on Sundays and at other events in August and upcoming. You are very welcome!
ASSOCIATION OF LUTHERAN CHURCH MUSICIANS (ALCM)
Nearly 1800 members of ALCM, including members of Gloria Dei sing and play:
Jesus Christ is Risen Today!
Thank you for sharing this beautiful arrangement for the Easter Season. Enjoy!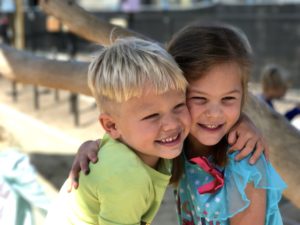 YOUTH/CHILDREN
Ministries with and for youth and children are gearing up at Gloria Dei:
Sunday school

Third-5th Graders

Vacation Bible School

Preschool Summer Program

Confirmation

High School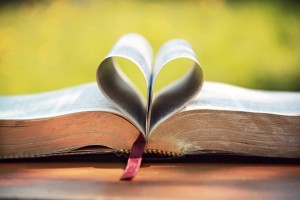 LEARNING OPPORTUNITIES
SUMMER BIBLE/BOOK STUDY based on Anne Lamott's "Help, Thanks, Wow – The 3 Essential Prayers"
Six consecutive Wednesdays, 6pm beginning July 7, 6pm. Led by Pastor David and others.
Dinner served. Donations welcome. Buying book not required, but helpful. If you would like a book, call the church office or order on online.
For more information about this and other learning opportunities, CLICK HERE.
33501 Stonehill Drive Dana Point, CA 92629. (949)493-3414.
Email: gloriadei@mygloriadei.org