UPCOMING Concerts at Gloria Dei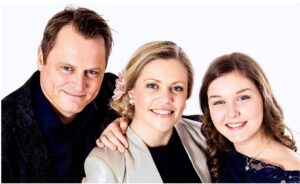 ARVID AND MIRIAM PETTERSEN
Contemporary Christian singers Arvid and Miriam Petterson will sing during worship on Sunday, October 22, 2023 (8:30am and 10am)
For more information and to go to Arvid's website, click here.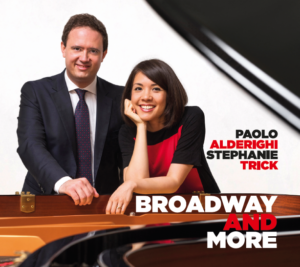 STEPHANIE TRICK AND PAOLA ALDERIGHI
Extraordinary pianists Stephanie Trick and Paolo Alderighi will play at Gloria Dei
Monday, February 12, 2024, 7:00pm.
Award winning jazz duet piano.
Mark your calendars now!
More details coming soon.
Previous Concerts at Gloria Dei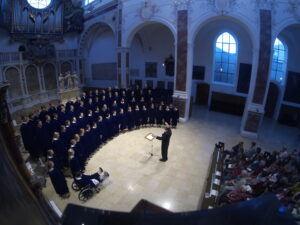 THE CONCORDIA CHOIR (Minnesota)
Make plans now to celebrate the belated

100th anniversary

of The Concordia Choir and hear Dr. Michael Culloton's first tour as conductor of The Concordia Choir during the 2022 tour to the Southwest United States.
March 2
, 2022, 7pm in the Gloria Dei Sanctuary.
The Concordia Choir is one of the major a cappella collegiate choirs in the world. For more information on this Emmy Award winning choir, click here.
SUMMER CASUAL CONCERT SERIES 2021
Music Director Kathy Person has put together a series of lunchtime concerts beginning Wednesday, June 2, noon in the Gloria Dei Sanctuary.
Micaela Lum is in concert on the organ – July 7, 2021, noon.
The concerts are free and will last roughly a half hour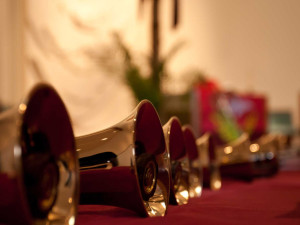 MORE CONCERTS – SUMMER 2021
SONOS BELL CONCERT
Sunday,
July 11, 2pm – Sonos Handbell Ensemble from San Francisco.
ASHLEY SANTORE –
Viola (accompanied by Fred Johnson).
Saturday, July 17, 3pm. (Free concert. Sanctuary)
SOUTH COUNTY BELL CONCERT – Sunday, August 1, 2021, 2pm, Sanctuary. Free will offering taken for F.A.M.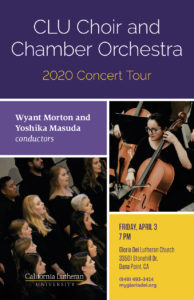 CALIFORNIA LUTHERAN UNIVERSITY
Choir and Orchestra Concert at Gloria Dei
with Choral Director – Wyant Morant and
Orchestral Director – Yoshika Masuda
CLU will be on their spring concert tour and stop at Gloria Dei to provide an amazing concert. This is a wonderful opportunity to hear this fine choir and orchestra.
Gloria Dei will be "housing" the students that evening. If you would to assist with this effort, please contact the church office.
Sunday, January 12, 2020 – morning worship (8:30am and 10am)
Meet the artist at 11am (Lunch & Learn)
Mark Kroos plays 2 guitar necks at the same time. Drawing influence from folk, Celtic, indie, and even punk rock artists as well as great guitarists such as Michael Hedges, Tommy Emmanuel and Leo Kottke, Mark Kroos has developed his own edge to the acoustic guitar.
In July of 2011 Mark competed in Guitar Player Magazine's International Guitar Superstar Competition in Nashville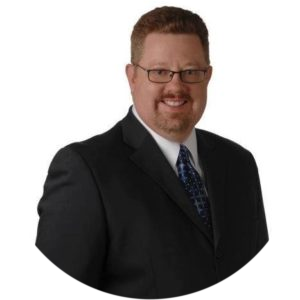 Concert for Paradise!
The amazing organist/pianist at Gloria Dei will be providing a free concert for the community of Paradise, California on Sunday, July 28, 2019, 5pm.
Beside Fred Johnson, other wonderful musicians will join him. Following the concert there will be a light reception.
Donation for Paradise will be taken and money received will be allocated to Lutheran Disaster Response and Paradise Lutheran Church.
More information coming soon. Mark your calendar now.
THE WARTBURG COLLEGE CHOIR
Saturday, April 20, 2019, 7pm
One of the best college acapella choirs in the world will be in concert at Gloria Dei, Saturday, April 20, 2019, 7pm.
They will also sing at both the 8:30am and 10am Easter Sunday worship services. Watch the video above to get a taste of their music. Mark your calendar for this "don't miss opportunity."
DR. HANNA LEE, ORGANIST

–

July 8, 2018, 5pm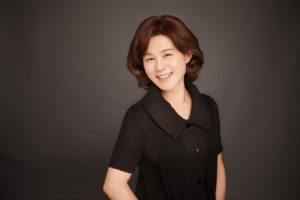 Organist Hanna Lee, a native of Seoul, Korea, received her Doctor of Musical Arts degree from the University of Iowa studying with Delbert Disselhorst and Delores Bruch. Her Doctoral thesis explored the works of contemporary French composer, Naji Hakim, and his musical language and extra musical association in his pieces. She holds degrees of Bachelor of Arts and Master of Music degrees in Organ Performance at Yonsei University in Seoul studying with Myoung-Ja Cho. She completed Graduate Certificate in Organ Performance at Northwestern University in Evanston, Illinois where she studied with Wolfgang Rübsam. She studied with Piet Kee and Ewald Kooiman focusing on organ music of J. S. Bach and North German School in Netherland. Currently, Hanna Lee is a faculty member of Jeongdong Organ Academy in Seoul, Korea.
BAROQUE MUSICAL PERFORMANCE
Wednesday, March 21, 2018, 7:00pm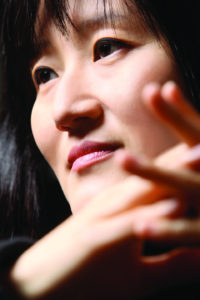 Harpsic
hordist JungHae Kim's playing has been described as "gallant and regal" (La Folia), "supple…impressive" (New
York Arts), emotionally exquisite, warm, and inviting. Ms. Kim holds a Bachelor's Degree in Harpsichord Perfo
rmance from Peabody Conservatory, and a Master's Degree in Historical Performance (Harpsichord) from Oberlin Conservatory. She completed her studies with Gustav Leonhardt in Amsterdam on a Haskell Scholarship, and holds an Advanced Degree in Harpsichord Performance from Amsterdam's Sweelinck Conservatorium. Ms. Kim has performed in concert throughout United States, Europe and in Asia as a soloist and with nume
rous fine historical instrument ensembles including American Baroque, Brandywine Baroque, Callisto, Musica Angelica, Musica Glorifica, Music's ReCreation, and Ensemble Mirable.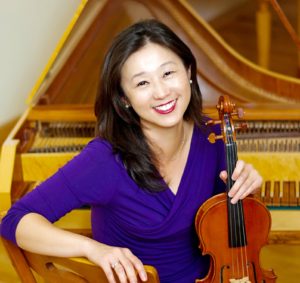 Kangwon Lee Kim is a versatile violinist with repertoire ranging from baroque to 21st century using both baroque and modern violins. She has given recitals throughout the U.S. and in Korea, Canada, Puerto Rico, Switzerland, Norway and Czech Republic, and the live recording of her performances have been heard on National Public Radio, WFLN in Philadelphia, and Wisconsin Public Radio. Ms. Kim was Assistant Professor in violin and chamber music at Biola University in CA and has also taught at Ripon College, the University of Pennsylvania, and Lawrence University Conservatory. Currently, she is the Assistant Artistic Director and concertmaster of Madison Bach Musicians and often plays solo and leads the ensemble. During the summer, Ms. Kim teaches at Credo summer chamber music festival at Oberlin College. Ms. Kim lives in Middleton, WI with her husband and two sons and keeps an active teaching and performing schedule.