THE SEASON OF EPIPHANY 2019
At the beginning of the year, we will look at Living Our Baptism – The 5 Gifts of Discipleship. The 5 Gifts of Discipleship are:
Live among God's faithful people; 2. hear the word of God and share in the Lord's Supper; 3. proclaim the good news of God in Christ through word and deed; 4. serve all people following the example of Jesus; and 5. strive for justice and peace in all the earth.
So, for the New Year, we focus on these 5 responses to God's love. There will be lots of messages, Bible studies, songs, emails, events, which will all help us focus, stay awake spiritually.
One special event – singer/songwriter Arvid Pettersen and his family who will be at Gloria Dei from Norway, on Sunday, January 27 at morning services. He will also perform a concert on Wednesday, January 30, 7pm in our sanctuary.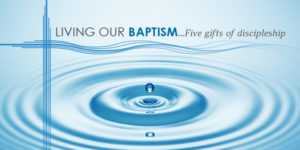 OTHER
UPCOMING EVENTS IN EPIPHANY…
MOVIE NIGHT (January 12 at 6pm) for all ages – adults (and teens) for "Won't You Be My Neighbor?" documentary and younger kids in Bankson Hall for a kid's movie and refreshments.
ANNUAL MEETING AND LUNCHEON – January 27, 11am, Bankson Hall. All members are invited to attend to approve a new leadership team and budget.
WINTER CARNIVAL OUTREACH (Preschool – 5th grade): Games, snow, refreshments, and all things cold weather in Bankson Hall, February 22, 5pm – 7pm. There's nothing like a life-size snow globe for photo ops! Watch for sign-up at the Welcome Table.