The Season of Epiphany begins on January 6 and runs until Ash Wednesday (January/February). The word Epiphany means "manifestation" or "revealing." We focus on how God reveals His light, hope, and love through Jesus.
The Epiphany Season 2020 theme is "Blessed is the Ordinary" – God's miraculous power is often seen in the ordinary and the overlooked. And so the challenge of the New Year is to take a second look, to reconsider the ways of God, and to pray for eyes wide open. The Sunday morning messages and other Bible studies will be based on this theme and the Scripture of the day.
One special event –
Guitarist Mark Kross will be at
Gloria Dei on Sunday, January 12 at the morning services.
He will also perform/speak at a "L&L" – Lunch and Learn at 11am. Join us! For more information on Mark Kroos go to markkroos.com.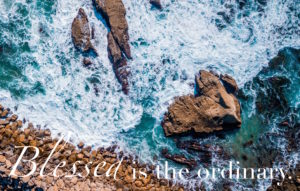 OTHER
UPCOMING EVENTS IN EPIPHANY…
ANNUAL MEETING AND LUNCHEON – January 26, 11am, Bankson Hall. All members are invited to attend to approve a new leadership team and budget.