PRAYER
OPPORTUNITIES AT GLORIA DEI
Whenever you are in the Sanctuary, you are invited to say a prayer and light a candle at the Prayer Candle Station.
You will find it over by the organ pipes.
For praying people, candles and prayer have gone together for thousands of years. Sometimes lighting a candle before praying helps people focus.
Psalm 18:28 –
For You will light my lamp;
The

Lord

my God will enlighten my darkness.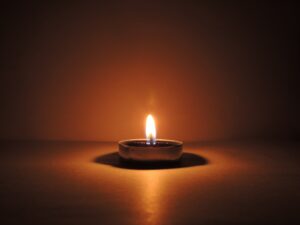 Several times each year, Gloria Dei sets up a labyrinth in the Courtyard. Watch the bulletin and the newsletter for those opportunities.
Labyrinths are found in many cultures dating back 3,500 years. Medieval Christians walked and prayed instead of taking a hazardous pilgrimage to Jerusalem. The object was to walk in the footsteps of Christ.
On the path, you'll see 7 red crosses
✜
. When you come upon one, say the prayer that is in the labyrinth pamphlet (click here for pamphlet).
May this time of prayer bring you renewal.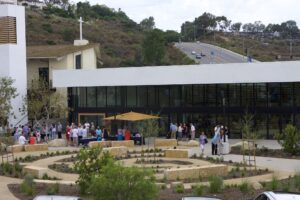 We have many volunteers who regularly pray for others. If you would like to participate in this important ministry or have a loved one "put on" a prayer chain, please contact the office.
Have no anxiety about anything, but in everything by prayer and supplication with thanksgiving let your requests be made known to God.
And the peace of God, which passes all understanding, will keep your hearts and your minds in Christ Jesus.
(Philippians 4:6-7)