THE EASTER SEASON 2021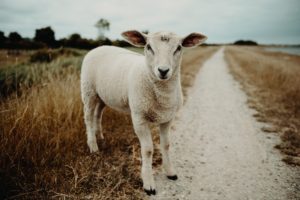 Easter is more than a day, it's a season! Every spring we have special speakers, musicians, refreshments, and more to celebrate the world's greatest hope: Jesus Christ is risen! He is risen indeed.
MOTHER'S DAY AND MORE – Sunday, May 9, Mother's Day/Good Shepherd Sunday. There will be a petting zoo between morning services, daisies given out to all mothers and daughters, and special refreshments.
CONFIRMATION – Sunday, May 23, Confirmation Sunday will take place at the 10am worship service. 8th graders, who have spent three years of studies, will "affirm" their faith. Join us for this celebration!
BACCALAUREATE, Sunday, May 30, celebration and prayers for graduates at morning services. Join us for a special prayer and gift for all high school graduates. If your high school graduate plans to participate, plea

se contact the office (949)493-3414.
4DM – THE FOURTH DAY MOVEMENT: During the Season of Easter (April/May), the sermon series – 4dm begins. What's 4dm? The Fourth Day Movement reflects on how we share the hope of Easter with others. The Apostles' Creed is often spoken in worship, "…on the third day He rose again…" What happened on the fourth day? Those first disciples begin to share, live out, witness, and give thanks for the world's greatest news. That's 4dm – sharing Easter hope. Join us for Sunday worship as we look at this opportunity and privilege deeply.