EASTER SUNDAY AND HOLY WEEK AT GLORIA DEI!
HOLY WEEK SCHEDULE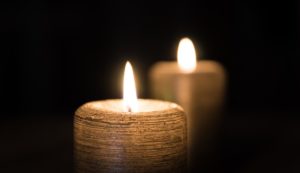 HOLY WEEK SCHEDULE 2021
Palm Sunday, March 28 – Join us in person in the Sanctuary (25%) or outside in the courtyard or online at 8:30am or 10am. To watch online, go to our youtube channel by clicking here.
Maundy Thursday
, April 1, will be an individualized experience of prayer in the Sanctuary. There will be a candle-lighting/prayer station available for prayer. The Sanctuary will be open most of the day. Call the office for details and to schedule a time of prayer (949)493-3414.
Good Friday, April 2, noon and 7pm – You can participate in this "Tenebrae" Service in the Sanctuary, outside in the Courtyard, or online. The Sanctuary will slowly grow darker as the Seven Last Words of Christ from the cross are heard. For many, this is one of the most moving services of the year. Please join us!
Easter Sunday – Resurrection Sunday, April 4, 6:30am, 8:30am, and 10am. There will be lilies, trumpets, special music, uplifting message and more. These service are in person (in the sanctuary or sitting outside in the courtyard or online). Reservations are required for in person worship. The response has been very positive and we are no longer able to accommodate any more in person reservations. The 8:30am service will be livestreamed and available on our youtube channel. Click here to go to that channel.