EASTER SUNDAY AND HOLY WEEK AT GLORIA DEI!
HOLY WEEK SCHEDULE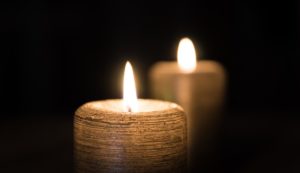 March 31, 2020
HOLY WEEK SCHEDULE
Palm Sunday – Join us online at 8:30am or join later to view the service. For all the services, you can find them by going to mygloriadei.org and you will be directed to our youtube channel, or you can go directly there: www.youtube.com/channel/UCZqbMpyIsIUqsgjW7NDObZw.
Maundy Thursday, April 9, download the devotion, Reflections on the Stations of the Cross, on the Gloria Dei website.
Good Friday, April 10, noon – The pastors will provide a brief service live online – The 7 last words of Christ from the cross, prayers, and a blessing. On the 3×5 card, you're invited to write down prayers, whatever is real between you and God. You're welcome to drop off this card at the church office, there will be a collection box outside the office door or you can mail it to the church before Good Friday. Or, you can email the church with your prayers/concerns to be nailed to the cross that day. Following worship, those cards will be destroyed.
A recording of the Good Friday service will be posted on our youtube channel later in the day or you can watch it live at noon on Gloria Dei's facebook channel: https://www.facebook.com/GloriaDeiDanaPoint or it will be posted later in the day on Gloria Dei's youtube channel.
Easter Sunday, April 12 – This service will be online beginning at 8:30am – festive music, trumpet, special music provided by the Wartburg College Choir (They were with us last year in person), uplifting sermon, vocal solo, and children's message. You have received a bulletin in this "Holy Week Mailer" or you can also download the bulletin at our website.