"GIVE THANKS TO THE LORD!"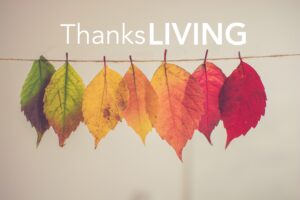 All Saints' Sunday and the Tolling of the Bells (November 5): We give thanks for those people who have finished their course on earth and now dwell with the saints in light. If you would like a loved one mentioned in worship, please contact the church office (gloriadei@mygloriadei.org or 949-493-3414).
Between morning worship services (9:30am), there will be a gathering at the Memorial Garden/Columbarium for a brief moment of prayer and to give thanks to God for the lives of those who have been interred there.
We honor our veterans at Gloria Dei and offer our prayers for our service men and women and pray for peace.
This annual potluck event is always the Sunday before Thanksgiving and has been taking place for over ​50 years! ​Bring something to share. Entertainment provided. Dessert provided. Sign-up for this fun event!
Wednesday, November 22, 7pm.
Offering for World Hunger and food collection.
There will be special music, an uplifting message, and we gather to sing our praise.
OTHER NOVEMBER HAPPENINGS
Christ the King Sunday (November 26): This is the last Sunday in the church calendar and we celebrate the good and gracious reign of God and pray for peace among all nations of the earth.