God's work never stops! Worship, ministries, and community groups are meeting
inside, outside, and virtually. For details, contact the office or click here.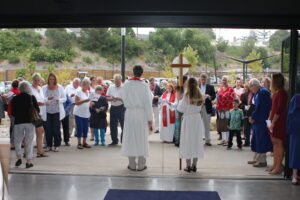 We are worshiping virtually via our youtube channel and in person (25% inside and many people outside in the courtyard).
SUNDAY WORSHIP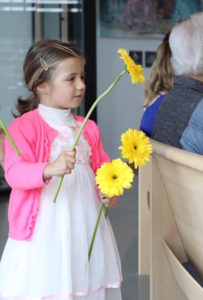 8:30am, 10:00am, & 5:00pm
(inside/outside, and online)
A nursery is available at morning services! All staff have received their Covid-19 vaccinations. Currently, the nursery is meeting outside at the playground. Look for the signs. But we also love children in worship! We also offer Sunday school during services.
There are so many happenings during June-August at Gloria Dei.

CLICK HERE

for all the details.
The summer theme is "The Inside Out Church," which will focus on inward practices (prayer) and outward compassion.
Given that emphasis, there will be a sermon series on classic prayers connected to scripture, a follow up Bible study, and an interactive, community bingo game (with prizes) to get us outside. Pick up your bingo game at the Welcome table.
ASSOCIATION OF LUTHERAN CHURCH MUSICIANS (ALCM)
Nearly 1800 members of ALCM, including members of Gloria Dei sing and play:
Jesus Christ is Risen Today!
Thank you for sharing this beautiful arrangement for the Easter Season. Enjoy!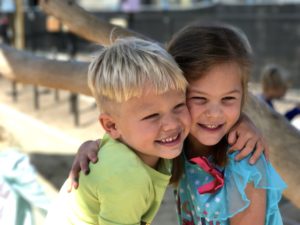 YOUTH/CHILDREN
Ministries with and for youth and children are gearing up at Gloria Dei:
Sunday school

Third-5th Graders

Vacation Bible School

Preschool Summer Program

Confirmation

High School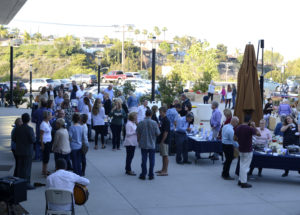 MINISTRY CELEBRATION!
We will celebrate Gloria Dei's ministry and thank God for pulling us grace-fully through this unusual time.
Sunday, June 27, 11am, there will be taco carts, music, a magician to entertain the kids of all ages, and more.
We will also conduct a brief Annual Meeting – Approve the annual budget, discuss changes to constitution and bylaws, and elect the new council – while the children are enthralled by the magic.
To join in the celebration, just come!
To view the changes proposed to the constitution and bylaws click here.
33501 Stonehill Drive Dana Point, CA 92629. (949)493-3414.
Email: gloriadei@mygloriadei.org