SUNDAY WORSHIP
The mission of Gloria Dei Lutheran Church and Preschool is to reflect God's hope!
We experience God's hope through celebration (worship), connection (to Jesus and one another), and compassion (service). Gloria Dei is about all those things. Everyone is welcome. Please join us!
DEI-LY UPDATES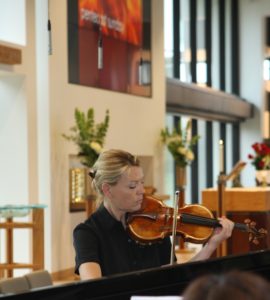 Sign-up to receive dei-ly news – all things church related…
CLICK HERE if you would like to receive weekly updates and information related to Gloria Dei straight to your email. It's a simple process and only church related "dei-ly" updates will be sent your email.
SUMMER THEME 2018
Selah–

Pause, Breathe, Love (The Psalms).
The word selah, which occurs in the Psalms, most likely refers to a musical interlude or pause. Summer is like a pause or needed rest. May the Holy Spirit cause us to pause, renew, worship and then empower us for loving service in Jesus' name.
Check out other particular activities below and join in!
WOMEN'S BEACH GLASS EVENT – June 23 at 10:00 am. Women and girls (10 years and older) are invited to learn how to make jewelry from sea glass. $10 for one piece of jewelry, $15 for two. Bagels and coffee will be provided. The event will take place in the downstairs courtyard. Sign up.
VACATION BIBLE SCHOOL (VBS) – June 25th-29th, 9am-3pm. 5 year old – 5th grade. Fee – $100 (Members receive 25% off, so $75). Registration forms available at the Welcome Table. Volunteers needed as well.
CHURCH PICNIC
– July 1, 12 pm, will be held at Dana Woods Park. The church will provide drinks, utensils, and hotdogs/bratwurst. Bring something to share. Games for all ages. Sign up at the Welcome Table.
SUMMER BIBLE STUDY
– We will meet this summer on Wednesdays for happy hour and Bible study at Luciana's restaurant in Dana Point. The dates will be: July 18 and 25, August 1 and 8, 5pm.
CONCERT – Organist Dr. Hanna Lee will be back with us for an evening concert on Sunday, July 8, 5:00pm. She has toured and performed around the world. Invite a friend to join you! A free will offering will be taken.
LOS ANGELITOS ORPHANAGE TRIP – Saturday, August 4. Group meets at the church for a day or work and fun at our orphanage outside of Tijuana. Watch the bulletin and newsletter for more information.
BEACH PARTY – All ages are invited to "Hole in the Fence" at Doheny State Beach for this annual event. The church will provide hotdogs and beverages. Bring something to share. Sunday, August 19.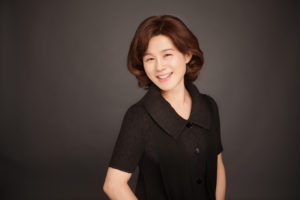 DR. HANNA LEE in concert at Gloria Dei on Sunday, August 8, 5:00pm. A free will offering will take place to offset the costs of the concert.
Gloria Dei is thrilled to host Organist Hanna Lee who has concertized extensively throughout the world.
A native of Seoul, Korea, Hanna Lee received her Doctor of Musical Arts degree from the University of Iowa studying with Delbert Disselhorst and Delores Bruch. Her Doctoral thesis explored the works of contemporary French composer, Naji Hakim, and his musical language and extra musical association in his pieces. She holds degrees of Bachelor of Arts and Master of Music degrees in Organ Performance at Yonsei University in Seoul studying with Myoung-Ja Cho. She completed Graduate Certificate in Organ Performance at Northwestern University in Evanston, Illinois where she studied with Wolfgang Rübsam. She studied with Piet Kee and Ewald Kooiman focusing on organ music of J. S. Bach and North German School in Netherland.
Currently, Hanna Lee is a faculty member of Jeongdong Organ Academy in Seoul, Korea.
Gen2Gen
We had a wonderful Giving Celebration on Saturday, April 28 – Dinner, Bishop Taylor spoke, carnival games and "Bubbleology" for kids, and entertainment for all. The Gen2Gen (Generation to Generation) program begins with the following goals: To become debt free; to enhance new ministries, and finish off campus projects (including a columbarium).
33501 Stonehill Drive Dana Point, CA 92629. (949)493-3414.
Email: gloriadei@mygloriadei.org