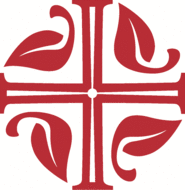 Dear Gloria Dei family,
I hope you survived the time change this past weekend. I'm not fully recovered, but it might be all the hotdogs at Spring Training…
We have new name tags! Carol Weinhardt has done a great job reworking them and they look great! You may have a new slot. We had to move a few do to all the new members and new numbers. But, the good news is that the instructions on the name tag holder are updated, so look there.
I want to encourage everyone to wear their name tags. I know it's a hassle… But it's one way to welcome guests and get to know names and faces.
Speaking of name tags, Romans 15:7 says:"Welcome one another as Christ has welcomed you, for the glory of God."
Think about that! "…as Christ has welcome you…" How has Christ welcomed all of us? Unconditionally, incredibly, mercifully are just a few words which spring to mind. With God's welcome in mind, maybe wearing name tags is not such a big sacrifice!
Peace, Pastor David