Sunday School


(preschool – high school)

Sunday school education is for all ages at Gloria Dei. It is held during the school year (September – May) on Sunday mornings at 9:40 a.m. Our class age designations are Pre-school (age 3) – 2nd grade, 3rd grade -5th grade, junior high (6th-8th) and high school.

Mrs. Barb Collins is Gloria Dei's Children and Family Director. Not only is Barb and her family active members at Gloria Dei, she is also a certified teacher and works supervising teachers for Cal State Fullerton. If you have questions for Barb, please call the church office (949)493-3414 or email her at sundayschool@mygloriadei.org.

The mission of Gloria Dei is to reflect God's hope, which we express through:

Celebration,

Connection,

Compassion.

Celebrating the unconditional love of Christ through learning opportunities is a major emphasis at Gloria Dei. We hope that everyone and all ages are involved in some sort of active learning situation, whether that's Sunday School, Small Groups, or a Bible Study. Whether you're three or ninety-three, please join us for Sunday School.
Children's Choir – Join us for music during Sunday school (9:40-10:00). Children will be singing at several church services throughout the year.
Vacation Bible School (VBS)– Monday, June 25th-June 29th- hours: 9:00am-3:00pm.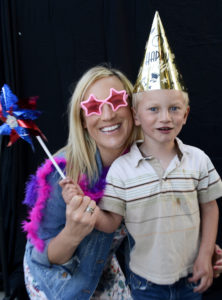 Registration available at the Welcome Table and church office. VBS will be led by a team of professional and trained staff from Lut
heran Retreats Camps and Conferences (LRCC). Join us for a fun-filled week of Bible studies, worship, games, and recreation! Invite a friend!
Questions? Contact
Barb Collins, Children and Family Director at sundayschool@mygloriadei.org