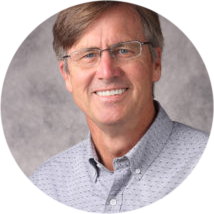 Pastor David Mattson, Senior Pastor
As the lead pastor, Pastor David has a passion for communicating the love of God in ways that are uplifting and practical. He has served at Gloria Dei for sixteen years. He and his wife Kimberly have two children (Emma and Anders). David has also been a pastor at two other Lutheran congregations in California and Arizona.
His interests include hanging out with the family, traveling, reading, sports of all kinds, music, and anything outdoors.
Email: pastordavid@mygloriadei.org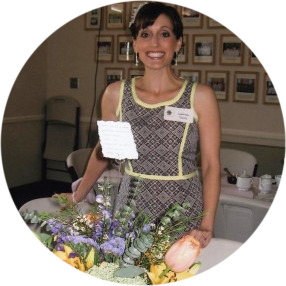 Pastor Sabrina Vasta
Pastor Sabrina's does everything! Besides all the normal pastoral duties, her areas of focus include: Adult Education, Pastoral Care, Women's Ministry, Young Couples, and more. She is married to Chris and they have three children, Gabriel, Oliver and Cecelia.
Her hobbies include reading, traveling… and more recently tutoring in junior high subjects.
Email: pastorsabrina@mygloriadei.org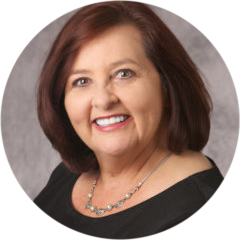 Shelli Parajeckas, Preschool Director
Shelli has been with our preschool since 1989. She has served in every capacity and truly loves leading this program. She embraces a high quality program, as well as one that provides children with genuine love and respect.
Shelli is an Ambassador for ELCA Schools; she provides schools with resources and accreditation support. She also works very closely with Orange County Department of Education in their Quality Star Program.
Shelli enjoys reading, walking, and spending time with her family and friends.
Email: preschool@mygloriadei.org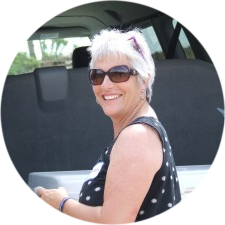 Barb Collins, Children and Family Director
You will see Barb hanging out with Sunday school teachers and students, at Fellowship/Friendship Events because those are several of her important areas of ministry. Barb works part-time at Gloria Dei leading our children in Sunday school and in all family type of events like dinners, "Trick or Trunk," etc. She also teaches student teachers at Cal State Fullerton. She is married to Craig and they have four children.
Barb loves camping, cooking, family gatherings, reading,…
Email: sundayschool@mygloriadei.org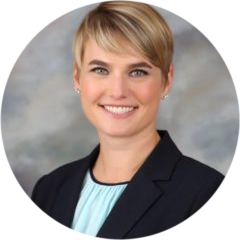 Paige Gulck, Youth Director
Paige plans all the fun events for the youth at Gloria Dei. The Senior High group meets monthly to do a wide variety of activities from helping at Serra's Pantry to enjoying a night out at Knott's Scary Farm. She also helps with the Thursday Night "T.A.G." (Thursdays are Grace) program and confirmation classes.
Paige enjoys traveling, spending time with friends and family, and community theater.
Email: youth@mygloriadei.org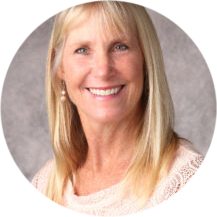 Carol Weinhardt, Administrative Assistant
Carol is involved with day to day, "behind the scenes" workings at Gloria Dei. She manages the office, organizes and prints the weekly bulletin & monthly newsletters, organizes our wonderful volunteers, and 'pitches in' wherever Pastor David and Pastor Sabrina need her most. Carol, Chuck and their three children are members of Gloria Dei, so you'll see her milling about on Sundays too. Her interests and activities include: time spent with family, friends and animals, yoga, tennis, surfing, running, travel, playing cards and games, music, cooking and reading.
Email: gloriadei@mygloriadei.org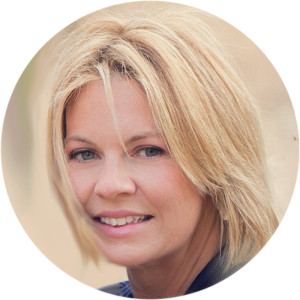 Kathy Person, Music Director
Kathy arranges all music at Gloria Dei and directs three musical groups: The Sanctuary Choir (Teen – Adults), The Hand Bell Choir, and The Children's Choir (Elementary). She is a gifted violinist and arranges instrumental and special music through the year. She is married to Greg and their daughter is Emma.
Hanna Lee, organist/pianist
Hanna Lee has her doctoral degree in Organ Performance from the University of Iowa, a master's degree from Northwestern University. She has played and toured musically around the world. Recently she worked at the University of Wisconsin and a Lutheran congregation in Madison. Hanna is married and has a daughter in college. Hanna began her work at Gloria Dei in August, 2016.
Church Council 2016
Kristina Mayfield, Dennis Pysz., Bill Ramsey, Craig Collins (President), Chuck Weinhardt, Lisa Ellis (Financial Secretary), Don Caskey, Jim Bankson, Annette Fettis (Secretary), Kim Santore, Liane Schuller (V.P.), and Mark Desmond (Treasurer)