RESPONDING TO THE COVID-19 PANDEMIC AND OPENING UP…
Gloria Dei Lutheran Church has been closed physically for a couple months – worship has gone online, the school has finished for the summer, and ministries have been fundamentally changed because of the pandemic.
But Gloria Dei is gradually and safely opening up for public events, worship, school, and other ministries. Gloria Dei's Council has developed the following timeline and procedures following the guidance of our bishop and local and federal guidelines.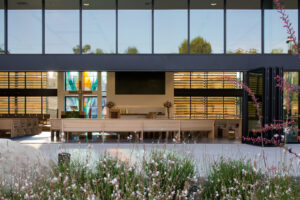 When we gather, we will follow all safe hygiene protocols encouraged by the Center for Disease Control (CDC). We will also continue to livestream our worship services for those who feel concerned about meeting in person too early.
Thankfully, Gloria Dei's worship space is designed with great flexibility. In other words, there is a lot of room to spread out and physically distance for safety. The governor has initially stated congregations could have 25% capacity or 100, whichever is less. That means for Gloria Dei, we can accommodate 95 people inside the sanctuary and of course, many more people physically distanced outside.
Because of the fluid nature of things, the following gradual timeline may change:
Community groups, 12 step groups, and other ministries are invited to come back to Gloria Dei, once their safety plan has been approved. Please call the church office for details (949)493-3414.
SUNDAY, JUNE 7, 2020 – Morning services held,

8:30am and 10am

. There is a baptism at 10am and we will give priority to the baptismal party and their families inside the sanctuary. The service will be livestreamed at 8:30am. We will continue to livestream our worship services into the future. Also, o
ur FM radio station will be broadcasting to the parking lot for those who would like to come and be on the church grounds.
SUNDAY, JUNE 14, 2020 – We will return to our regular worship schedule of

8:30am, 10am, and 5pm

.
Other details: Of course, please do not attend if you feel ill or have a preexisting condition or are in an "at risk" group. We want everyone to be well!
To begin, there will be no fellowship/coffee time in between services. We will need people to move to their cars following worship to make room for people coming to the next service and allow plenty of time for cleaning.
All attending will be asked to wear face coverings and keep physical distance (6 feet).
Again, the good news is that we have a worship space which can be turned into almost an outside venue and there's plenty of room, with good sight lines, and excellent sound. Bring a beach/lawn chair and some shade and you will love it!
More information will be coming as we receive guidance from our bishop. This will be a work in progress.
We remember Martin Luther's words on freedom and love of neighbor:

"A

Christian

is a perfectly free lord of all, subject to none. A

Christian

is a perfectly dutiful servant of all, subject of all, subject to all."
Why do we go through all this careful planning, thoughtful preparation, and sincere concern over safety? Certainly not for ourselves alone, but for the love of the neighbor, and our most vulnerable members. In a word, we do this because it's a clear expression of our love for others.
Thankfully, the Christian faith is never closed because God's Spirit works through the people. We will get through this pandemic and ministries will most certainly expand and flourish according to God's will.
For more information, please contact the office: 949-493-3414.