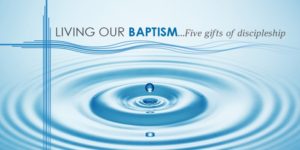 5 GIFTS OF DISCIPLESHIP – In January and February (Season of Epiphany) – we examine what it means to "living our baptism" in practical ways. The 5 Gifts of Discipleship are:
Live among God's faithful people; 2. hear the word of God and share in the Lord's Supper; 3. proclaim the good news of God in Christ through word and deed; 4. serve all people following the example of Jesus; and 5. strive for justice and peace in all the earth.
We focus on these 5 responses to God's love. There will be lots of messages, Bible studies, songs, emails, events, which will all help us focus, stay awake spiritually.