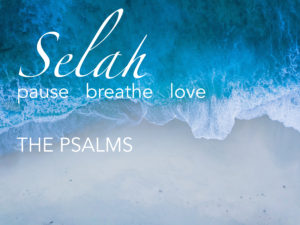 This Sunday we continue our summer emphasis on the Psalms:
Selah
– Pause, Breathe, Love.
This Sunday, the Psalm is 29 which ends with the words:
The Lord sits enthroned over the flood;
the Lord sits enthroned as king forever.
May the Lord give strength to his people!
May the Lord bless his people with peace!
This is my prayer for the people suffering in Guatemala and other parts of our world facing natural disasters. We pray for their safety, the needed resources, and peace.
See you Sunday,
Pastor David
P.S. Can you help with some work at the church this Saturday? 8am on. I know it's last minute, but… We'll pull up carpet in the offices and do some painting in Bankson Hall. If you can give an hour or two, great. Thanks!